English Heritage sites near Gosforth Parish
RAVENGLASS ROMAN BATH HOUSE
5 miles from Gosforth Parish
The remains of the bath house of Ravenglass Roman fort, established in AD 130, are among the tallest Roman structures surviving in northern Britain: the walls stand almost 4 metres (13 feet) high.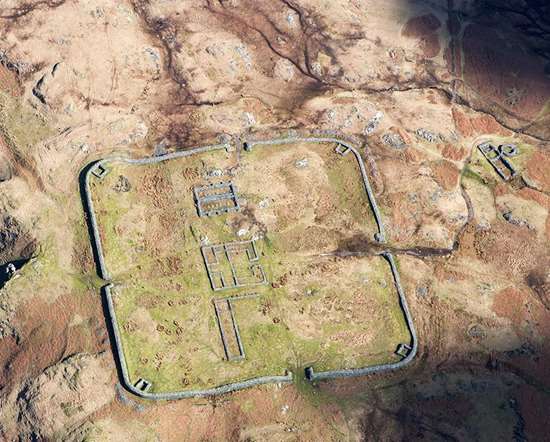 HARDKNOTT ROMAN FORT
9 miles from Gosforth Parish
This remote and dramatically-sited fort was founded under Hadrian's rule in the 2nd century.Well-marked remains include the headquarters building, commandant's house and bath house.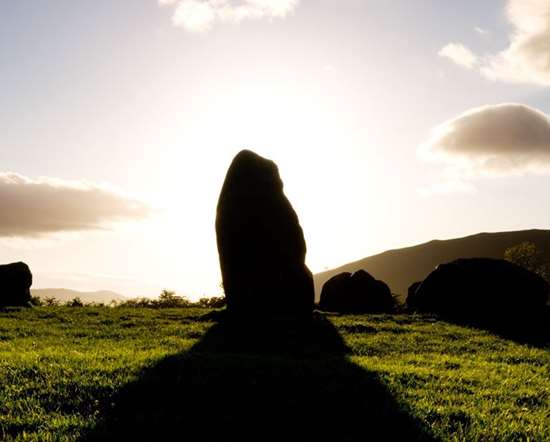 CASTLERIGG STONE CIRCLE
18 miles from Gosforth Parish
Castlerigg is perhaps the most atmospheric and dramatically sited of all British stone circles, with panoramic views and the mountains of Helvellyn and High Seat as a backdrop.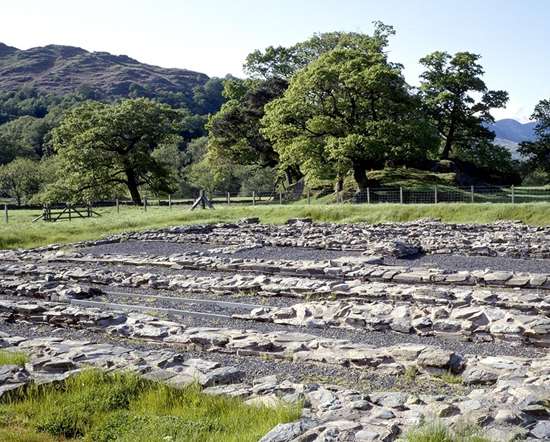 AMBLESIDE ROMAN FORT
18 miles from Gosforth Parish
The well-marked remains of a 2nd-century fort with large granaries, probably built under Hadrian's rule to guard the Roman road from Brougham to Ravenglass and act as a supply base.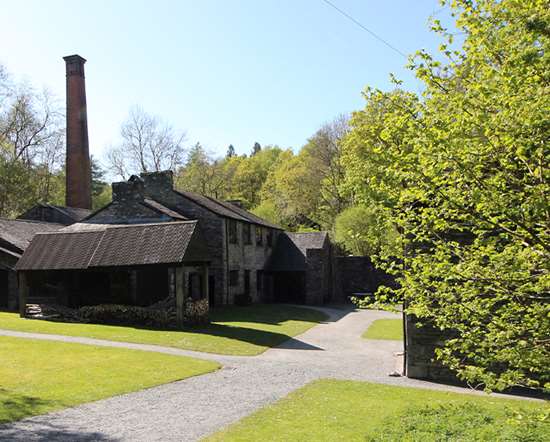 STOTT PARK BOBBIN MILL
21 miles from Gosforth Parish
In the Lake District in Cumbria, this extensive working mill was begun in 1835 to produce the wooden bobbins vital to the Lancashire spinning and weaving industries.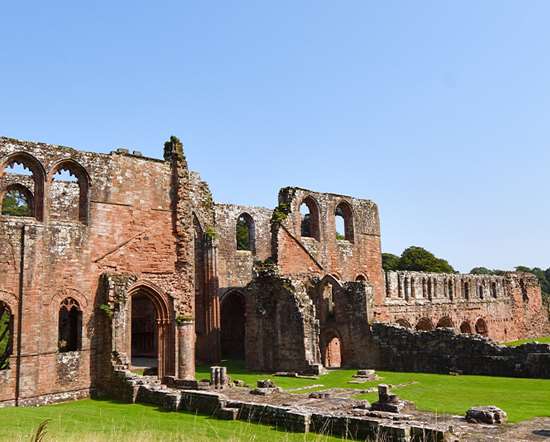 FURNESS ABBEY
22 miles from Gosforth Parish
The remains of an abbey founded by Stephen, later King of England, including much of the east end and west tower of the church, ornately decorated chapter house and cloister buildings.
---
Churches in Gosforth Parish
St Mary

St Mary's Church Wasdale Road Gosforth Seascale
01946 725102


re the CORONA VIRUS




The church is now open for services and visitors from 10am to 4pm . Please read and follow the notices about covid secure measures to keep everyone safe.

All are welcome at any of our services or events.

Our Mission is:- "To know Christ better through worship, prayer, fellowship and discipleship.

To make Christ better known through caring service and sharing the good news of the gospel."

From 1st November 2017 - the Parish is Gosforth and Wasdale in the Benefice of Seatallan in the Deanery of Calder and the Archdeaconery of West Cumberland. This parish will have 3 parish churches - St Mary's Gosforth, St Michael and All Angels Nether Wasdale and St Olaf's Wasdale Head.

We are part of the South Calder Mission Community - 13 C of E parishes, 2 parts of the Methodist Western Fells Circuit and having 20 church buildings It aims to be Christ's people serving God together and growing his kingdom in this beautiful part of Cumbria by aiding the worshipping Christian Communities to work together and share resources in order to bring God to all people living in this area. see http://southcalder.org


This part of the website is about St Mary's Gosforth

St Mary's is a typical village church with several different styles of service. Our Sunday services are Parish Communion at 11 am on the third and fourth Sundays of the month, an All Age Service on the first Sunday and Morning Praise on the third Sunday at 11 am both of which are usually led by a team of lay people. There is always a Holy Communion service on those days at another of church in the Benefice. Since the closure of Gosforth Methodist Church there is a Methodist Evening Service at 6.30 pm in St Mary's Room on the first and third Sunday of the month. Please see the services and events section for details of what is happening in the next month or so.

We work to 5 points of mission: 1 evangelism 2 discipleship 3 service to the local community 4 social justice 5 Care for creation Under 4 we donate to NISCU, Embrace and Crosslinks. Collect items for Mothers' Union emergency toilet bags for West Cumberland Hospital, the local food bank and Calderwood House the local hostel for the homeless. Support the Fairtrade Group and facilitate money collections for Christian Aid, the Children's Society and the Bishop of Carlisle's Harvest Appeal

There has been a church building on this site since around 700 AD. In around 1100 AD a stone Norman church replaced the building then on the site and there have been changes since. There were two rebuilds in Victorian times and the current building dates from 1896 - 97. In 1995 St Mary's Room was built onto the North of the church and this provides us with a meeting room for Christian Fellowship after services, social events and courses such as the Lent course. The room has modern audio visual equipment and adjoining kitchen & toilets.</span>


The history of the site means that there are a few Norman artefacts inside the Grade 1 listed building, together with two exceptional Viking hogback tombs and the "Fishing Stone" which has both Viking and Christian symbolism. The most famous Anglo- Danish monument is the "Gosforth Cross" a High Cross which is a Scheduled Monument of National Importance and shows integration of Viking myth and Christian beliefs. ( there is a copy in the British Museum in London). As a result we have visitors from all over the world.
---
Pubs in Gosforth Parish
Globe

The Square, Gosforth, CA20 1AL
(019467) 25548
globeinngosforth.co.uk


Large unpretentious pub in centre of Gosforth village, with food and accommodation mainly used by weekly Sellafield contractors Gosforth is a nice large village with a good local bakery, a church with a Viking Cross and 4 real ale pubs in...
Gosforth Hall Inn

Wasdale Road, Gosforth, CA20 1AZ
(019467) 25322
gosforthhall.co.uk


This inn has many attractions in addition to its four varying, well-kept, usually Cumbrian beers and a popular beer festival in May. (Show your card for a CAMRA discount). For the hungry, Rod's pies satisfy the heartiest of fell walkers' ap...
Kellbank

Whitecroft, Gosforth, CA20 1JA
(019467) 25254
thekellbank.co.uk


Comfortable village local, an old coaching inn, where you can still see the mounting block outside the front entrance! Now beautifully remodelled with modern bar area and furnishings, it is open all day and everyday, under the new establish...
Lion & Lamb

The Square, Gosforth, CA20 1AL
(019467) 58422
thelionthelamb.co.uk


Refurbished in 2016. Now in a modern, Sports Bar style with 2 handpumps. Can be busy on weekends
Red Admiral Hotel

Boonwood, Gosforth, CA20 1BP
(019467) 25111
redadmiralinn.com


Roadside hotel with restaurant and bar. Situated in open countryside, adjacent to a garden centre. Lunchtime food on Sundays only.
Westlakes Hotel
Wheatsheaf